Mitch O'Neill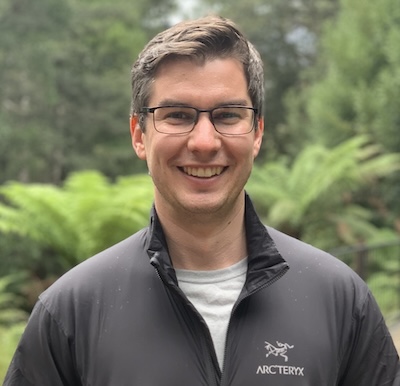 Contact: email, linkedin, twitter
Mitch O'Neill is a Principal Consultant at Grids. He has 8 years of experience in the energy industry with a focus on distributed energy resources (DER) and demand side management (DSM). During this time, he has worked for governments, large companies, and start-ups in the areas of software and product development, strategy, and policy. This broad understanding of the DER landscape allows Mitch to effectively collaborate and translate ideas to a wide range of stakeholders, and to spot opportunities and gaps from a cross disciplinary approach.
He was an early employee in Reposit Power, a battery management company which develops hardware and software to enable small scale batteries to operate in energy markets and government schemes. Initially he developed the core software for operating these systems such as solar and load predictions, dispatch engines, and platforms for customers, installers, and networks. He then worked in strategy, regulation, and new markets as the Head of Strategy. During this time Reposit Power was the first company to directly participate (not under trial conditions) with residential batteries in the Reserve Emergency Reliability Trader (RERT) and Frequency Control Ancillary Services (FCAS) in the National Electricity Market (NEM). Reposit Power was also involved in early government schemes and network trials such as ACT's Next Gen Energy Storage Program and Essential Energy's Networks Renewed trial.
Since leaving Reposit in 2020 Mitch has held various roles working in industry to broaden his experience in different aspects of the electricity system. In mid-2020 Mitch joined the Energy Security Board as an industry consultant to bring on the ground experience to their DER workstream. During that time he worked with market bodies, governments, and stakeholders to develop advice for ministers on the integration of DER into electricity markets and the ESB's DER implementation plan which is a three-year roadmap of reforms to better support DER uptake.
He also spent time at Ausgrid helping setup Project Edith, a trial demonstrating how network capacity can be better managed by sending real-time network tariffs and dynamic operating envelopes to DER. This time at Ausgrid allowed Mitch to better understand economic, technical, and regulatory drivers for networks during the energy transition, as well as opportunities for them to use their infrastructure more effectively, reducing costs for customers.
Mitch has a passion for consumer research and product development. He played a key role in the UPowr's ARENA funded project "DER 2.0: Customer Focused Design for DER Participation", in which through social science research developed three retail DER offerings which appealed to specific stakeholder groups. Mitch also aids Yarra Energy Foundation (YEF) and other community groups in developing community battery projects.
In recent assignments he conducted:
Modelling, advising, and operationalising the rollout of "neighbourhood batteries", leading to the first inner-urban neighbourhood battery being installed in Australia by YEF and many others in early stages of Victoria's Neighbourhood Battery Initiative. Mitch also aided Ausgrid in the early implementation of their neighbourhood battery projects.
Creating software that allows stakeholders to easily model the financial, environmental, and technical impact of demand response within a community and the reduced need for network augmentation or large neighbourhood batteries.
Working with the ESB and DEIP's Interoperability Steering Committee (ISC) on interoperability and standards development for small scale solar and battery installations.
Authoring a report reviewing microgrid technology. This involved creating a framework for stakeholders to use when considering technology procurement, as well as documenting the capability and offerings from a wide range of companies.
Co-leading early versions of the ESB's Consumer Insights Collaboration (CIC) which developed recommendations to market bodies on transparency and equity considerations for implementing emergency solar curtailment measures for households and informing future implementations of the CIC.
Authoring a report for the Distributed Energy Integration Program (DEIP) and ARENA summarising and identifying gaps in current DER market integration trials. This involved stakeholder research to identify the knowledge gaps and needs of stakeholders, as well as briefing DEIP members throughout the process.
Market research and product development of electric vehicle charging opportunities for a solar and electrification start-up.
Guest lecturer of a DFAT sponsored course at the Australian National University teaching economic and policy fundamentals of Australia's energy markets to an international audience.
Financial modelling and regulatory advice for a utility scale solar developer on hybrid solar/battery sites. This advice was used to gain financial approval to install batteries at three of their upcoming solar sites.
Feel free to reach out to Mitch on email, linkedin or twitter