The 2023 DER in Energy Markets Report
The DER in Energy Markets Report is an annual review of how distributed energy resources are interacting with markets in Australia's National Electricity Market.
It will be released in October at All-Energy and extends on topics discussed in Grids blog posts such as How's DER Doin in FCAS? and The VPP Demonstration Sunsets.
There will be a free version of this report and a premium version which includes additional in-depth analysis and the underlying data-sets.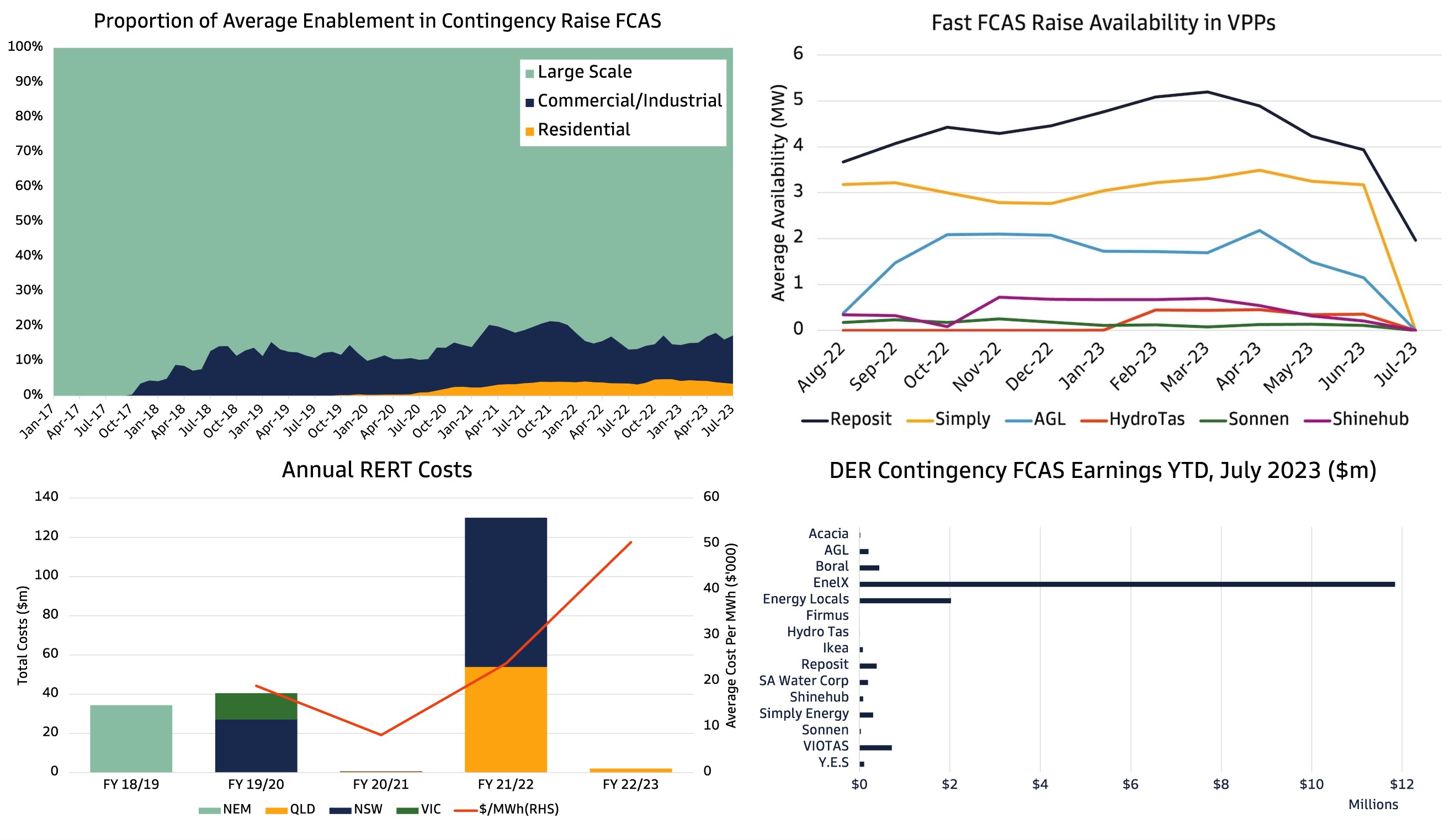 The report will cover
Frequency Control Ancillary Services (FCAS) revenues, bidding patterns and relevant trials. How do participants operate within this market and how much could you expect to earn?

Wholesale Demand Response (WDR) uptake and the in-progress Scheduled Lite rule change.

Reliability and Emergency Reserve Trader (RERT) revenues and participation, including the recent addition of networks as RERT participants through voltage control.

Distribution Network Reforms such as tariff trials, network support programs and dynamic network pricing.

A review of relevant regulatory changes, reforms and grants, such as DER rule changes, state and federal capacity schemes, and community battery programs.
The report is useful for
Commercial operators, to understand the opportunities and capabilities required to participate in these markets and programs.

Policy makers and regulators, to get a view of the competitive landscape and real world examples of the rollout.

Financiers, to better assess the financial viability of virtual power plant (VPP) and demand side management products and companies.

Advocates and researchers, to gain insights into how energy market participants are using consumer owned resources in markets, and how they may operate in the future.
Want to be notified when the report is released?
In the meantime you can read relevant posts such as: